Aakanksha Singh on choosing her roles in films: I asked for a narration even for Badrinath Ki Dulhania [Exclusive]
2 min read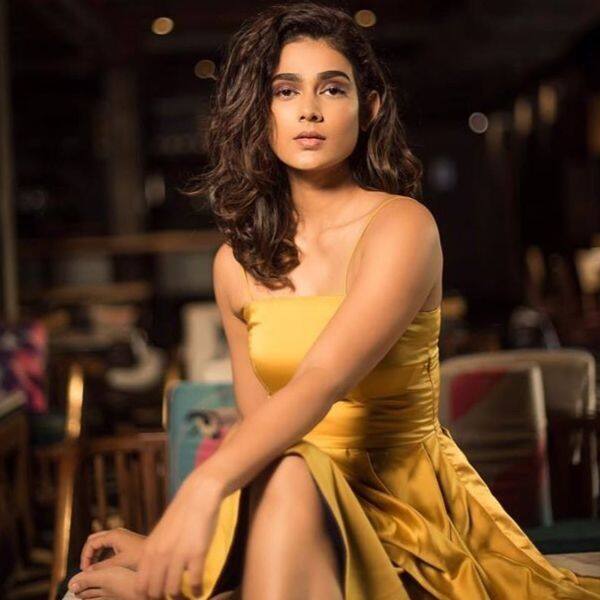 Actress Aakanksha Singh might still be remembered as Megha Vyas from the very popular TV series Na Bole Tum Na Maine Kuch Kaha, but she has made sure that she doesn't look like her saree clad character anymore. Singh is gearing up for her first Kannada release, Pailwan, which releases in Hindi as Pehlwaan. And during the promotions of the movie, Singh has made sure to dethrone the fashionistas of the town with her slick style statement. During one of the promotions, we interacted with Aakanksha who is quite excited as her movie, which was initially supposed to be a regional release, is opening in theatres in five different languages.
During the conversation, Akanksha spoke about working with Kiccha Sudeepa who is headlining the movie along with Suniel Shetty. "It was a pinch-me moment," Singh said on sharing the screen space with the two popular actors. The actress talking about the cultural differences she observed down South, revealed that it was the punctuality of everyone that took her by surprise.
Although, Aakanksha is the female lead of the film, this isn't her first stint on the big screen. She was seen in Dharma Productions' Badrinath Ki Dulhania, playing a small yet meaty character. She spoke to us about her process of choosing a project based on her character. While divulging about her thought process she gave us an example of how she asked for a narration for her character in Shashank Khaitan's directorial. "He was sweet enough to give me a narration," Singh said and went on to add, "I went home and wrote an entire list of the pros and cons of doing the character."
The actress also presented her perspective on the portrayal of female characters in the South film industry. Watch the entire interview to know what she had to say:
var video_file = "https://vidstreams.india.com/bollywoodlife/2019/09SEPTEMBER/09/Aakanksha-Singh.mp4";
var thumb_image = "https://st1.bollywoodlife.com/wp-content/uploads/2019/09/Spills-the-beans.jpg";
var media_id = "MBmpyqFS";
jwplayer.key="XtWFuCK/ytTi7a/eN1uvsRtq6MpIHJTm1hiLbQ==";
var dt=new Date,nt=dt.getTime(),playerInstance=jwplayer("iwplElement_1″);playerInstance.setup(advertising:client:"googima",schedule:preroll:offset:"pre",tag:"https://pubads.g.doubleclick.net/gampad/live/ads?iu=/11440465/Bollywoodlife_Video/Bollywoodlife_Preroll&description_url=[placeholder]&env=vp&impl=s&correlator=&tfcd=0&npa=0&gdfp_req=1&output=vast&sz=640×480&unviewed_position_start=1″,file:video_file,image:thumb_image,mediaid:media_id,width: "100%", aspectratio: "16:9");
Pehlwaan releases in theatres on September 12. Stay tuned to BollywoodLife for more updates.