Disney Is Rebooting 'Home Alone' — And '90s Kids Are PISSED!
4 min read
When we found out Disney was buying 20th Century Fox last year, fans were excited about several prospects.
The critically successful and crowd-pleasing Marvel Studios would get their shot at making X-Men and Fantastic Four films in the MCU (both of which were teased at San Diego Comic-Con).
Star Wars fans might finally get remastered Blu-Rays of the original trilogy without all that special edition nonsense.
All the face hugger eggs laid by the alien queen in the Alien movies were technically Disney princes.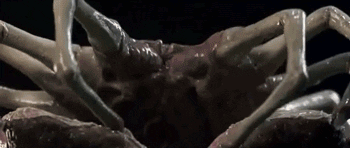 But there were other projects Disney was thinking about which we frankly never even considered for a moment.
On Tuesday, CEO Bob Iger spoke to shareholders on a conference call, mostly to explain the head-scratching loss of $170 million despite the success of Avengers: Endgame and The Lion King.
Related: Gwyneth Paltrow Doesn't Know Who Avengers Costar Sebastian Stan Is
He threw the movies they just acquired from Fox under the bus, notably throwing shade at Dark Phoenix, Fox's X-Men universe swan song — which is estimated to have lost somewhere in the neighborhood of $80 million. He explained:
"One of the biggest issues we faced in the quarter was the performance of the Fox film business. It was well below what it had been and well below what we thought it would be when we did the acquisition."
But Iger was also looking towards the future and revealed several ways in which Disney would be utilizing the Fox film library.
We knew Disney was going to continue Fox's investment in seventeen more Avatar movies, and we were pleasantly surprised to learn they would be continuing the Planet Of The Apes series, which has actually gotten BETTER with each installment.
But Iger also announced several Fox film properties were going to be rebooted now that they were owned and operated by the Mouse House: Cheaper By The Dozen (which was already a remake), Night At The Museum, Diary Of A Wimpy Kid, and… yes…
Home Alone.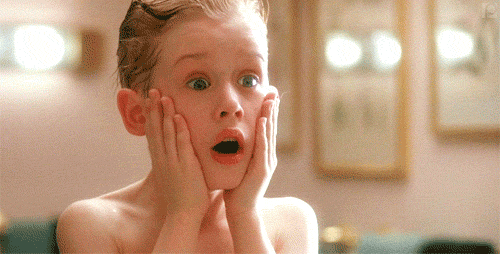 A Home Alone reboot? REALLY??
Iger offered one more surprise during the conference call. All these family films would not be competing for movie theater ticket sales with Frozen 2 or Avengers 5.
Nope, they'll all be rebooted for Disney+, the upcoming streaming service.
We don't know if that means we're looking at Cheaper By The Dozen and Diary of a Wimpy Kid sitcoms — which actually don't sound like such a bad idea — or straight-to-streaming movies which will be the equivalent of the old DCOMs. Also not a terrible idea, really.
Except when it comes to Home Alone, ALL of it seems like a bad idea.
The 1990 classic has endured for 29 years thanks to its magical blend of childish humor and heart. Seriously, people still watch it every holiday season — so WHY REBOOT IT?!?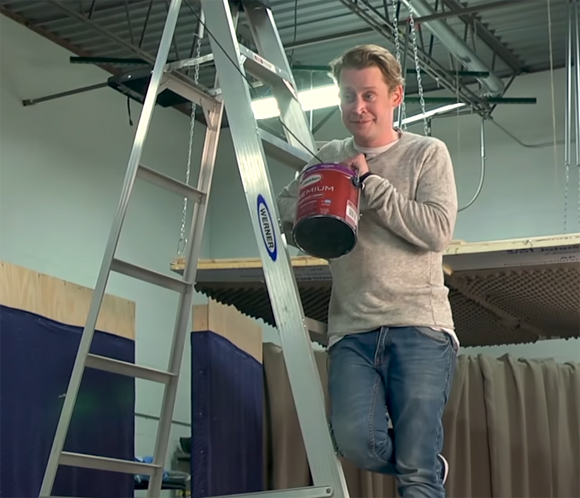 For one brief moment Twitter was actually united about something, and it was telling Disney NO THANK YOU to a new Home Alone.
See some of the strongest responses (below)!
Disney: We're going to remake the classic that is Home Alone

Literally Everybody: #HomeAlone

— David Grimmett (@TheDGrimmett) August 7, 2019
A reboot of #HomeAlone is not needed!! Leave it alone please!!! pic.twitter.com/n8aJ0jDaPy

— Nicole 'Gloss' Reece (@Gloss80Official) August 7, 2019
Disney: we're remaking Home Alone

Me: pic.twitter.com/wXaivnuyKY

— @Jack Is a Nazi Sympathizer (@ToastyMcStrudel) August 7, 2019
Dont even think about rebooting this Disney. Not this one. #HomeAlone pic.twitter.com/i2lcbvfMyi

— Akëchëta (@MyFootUpUrAss) August 7, 2019
(That's Home Alone 2, but you get the idea.)
Disney: We're going to do a reboot of #HomeAlone!
'90s kids who lived through the 3rd and 4th installments: pic.twitter.com/VHIy8l4Jhy

— Markis (@_MarkWithAnM) August 7, 2019
REMAKE #HomeAlone – for STREAMING? Keep your remake, ya filthy animal!

Make a sequel with grown up Kevin played by @IncredibleCulk or GTFO #Disney https://t.co/oFDzOe9QQR

— Grace Randolph (@GraceRandolph) August 7, 2019
#HomeAlone remake cancelled pic.twitter.com/wOngrxviyp

— Karl Downey ➡️🏴󠁧󠁢󠁥󠁮󠁧󠁿🏳️‍🌈 (@Karl_Downey) August 7, 2019
Disney: we gonna remake #HomeAlone

how when 2019 Kevin can just text his Mom or catch an Uber 🤔 pic.twitter.com/DphtFtB0TL

— Masimba_Jeremiah (@MasimbaJeremy) August 7, 2019
What do YOU think of Disney rebooting Home Alone??
[Image via 20th Century Fox/WENN.]
The post Disney Is Rebooting 'Home Alone' — And '90s Kids Are PISSED! appeared first on Perez Hilton.